About Our Trail Sponsors
Click Here for a full list of sponsors and sponsorship level definitions

AMERICAN BIRD CONSERVANCY - Bald Eagle Title Sponsor – American Bird Conservancy (ABC) administered the funding for the Oregon Cascades Birding Trail, including the $61,000 grant they received from the National Forest Foundation. ABC also dedicated a tremendous amount of staff time in developing the project web site, coordinating promotional opportunities, and general project coordination through Project Manager Bob Altman. With ABC's priority for conservation in the Oregon Cascades, the birding trail project became the fortunate beneficiary of their valuable resources. Bob Altman continues to actively represent ABC on the Oregon Birding Trails Advisory Board.
American Bird Conservancy (ABC) is a 501(c)3 not-for-profit organization, whose mission is to conserve wild birds and their habitats throughout the Americas. It is the only U.S.-based group dedicated solely to overcoming the greatest threats facing birds in the Western Hemisphere. A growing human population, consuming ever greater resources, is critically impacting bird populations through habitat destruction, direct mortality from such harmful practices as the unwise use of pesticides, and the introduction of destructive species including domestic cats. ABC believes adequate resources exist to overcome these threats, and that unifying people, organizations, and agencies around common approaches to priority issues is the key to success.
ABC draws on people and organizations through bird conservation networks - including the Bird Conservation Alliance, the North American Bird Conservation Initiative, Partners in Flight, and ABC's growing international network - to identify the most critical issues affecting birds in the Americas. It builds coalitions of conservation groups, scientists, and the public to tackle conservation priorities using the best skills and expertise available. ABC initiates, encourages, and leads collaborative programs, focusing on those where the most leverage is gained through its networks.
The key to ABC's unique approach lies in supporting and facilitating these networks without controlling them. ABC establishes consensus on conservation priorities using the best available science, develops collaborative solutions engaging the best and most appropriate skills from each entity, and openly shares credit with its partners. It measures its success in terms of changes on the ground for the benefit of target bird species and populations.
Visit the ABC web site for more information.

CASCADE NATURAL GAS - Hermit Warbler Site Sponsor – For homes, commerce, and industry across Washington and Oregon, we're dedicated to delivering the comfort and cost-effectiveness of clean-burning natural gas to the communities where we live and work. Today Cascade's 440 employees serve about 210,000 customers in 91 cities and towns in Washington and Oregon.

Throughout our service areas, our mission is to be an integral part of the community with a firm commitment to being there when you need us. Through our friendly and dedicated employees and the services we provide, we hope you'll find we make warm neighbors.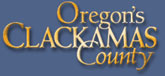 CLACKAMAS COUNTY TOURISM DEVELOPMENT COUNCIL - Clark's Nutcracker Sponsor – Clackamas County boasts some of Oregon's lushest temperate rainforest, dissected by a web of fast-moving rivers, and home to Steller's Jay, Varied Thrush, and Pileated Woodpecker. The county's tourism development council recognizes the value of their natural resources and invites visiting birders to explore more than a dozen birding trail sites in this gorgeous region.
Discover the essential spirit of Oregon in Clackamas County, with its breathtaking beauty, clean, green environment, and friendly people, from ancient forests, snow-capped mountains, and serene meadows to crystalline lakes, broad rivers and abundant valleys. Just minutes from Portland, Clackamas County is the perfect destination for any visitor to "get away from it all."

COLUMBIA GORGE NATIONAL SCENIC AREA - Hermit Warbler Site Sponsor – The Columbia River Gorge National Scenic Area showcases a spectacular river canyon, 80 miles long and up to 4,000 feet deep, cutting the only sea-level route through the Cascade Mountain Range. It is more than a natural wonder; the Gorge is a critical transportation corridor and is home to 75,000 people, resource dependent communities, farms and schools.
For many years there was concern about who should manage the Columbia River Gorge and in what way. A turning point was marked on Nov. 17, 1986. President Ronald Reagan signed into law an Act creating the 292,500 acre Columbia River Gorge National Scenic Area. The National Scenic Area Act does not create a wilderness or park. Instead, it allows for existing rural and scenic characteristics to be retained, while it encourages compatible growth and development within urban areas.

CONVENTION AND VISITORS' ASSOCIATION OF LANE COUNTY -Hermit Warbler Site Sponsor – At the center of Western Oregon, Lane County stretches from the Oregon Coast, through the Willamette Valley, to the McKenzie River and Cascade Mountains. The area's natural wonders make it ideal for sightseers and outdoor enthusiasts. Whitewater rafting, skiing, hiking, mountain biking and fishing are among local favorites. Art galleries and museums are as plentiful as performing arts groups offering ballet, opera, theater, symphony and a variety of musical festivals. From big city excitement to small town charm, Lane County offers a diverse mix of vibrant, livable communities.
Hike a peaceful old-growth forest trail. Carve fresh tracks on the slopes of the Cascades. Soak in pools of natural hot springs. Whether you seek an exhilarating outdoor adventure or a way to relax and rejuvenate, you'll discover the perfect place in our neck of the woods.
CRYSTALWOOD LODGE - White-headed Woodpecker Sponsor – The owners of Crystalwood Lodge in the Upper Klamath Basin quickly recognized the potential economic benefits of birding tourism and became one of our first corporate sponsors for the birding trail project. They also went one step further and became our first official "portal site" on the trail, positioning them as a key resource for traveling birders in the region. The lodge sits on 140 acres where the Cascades meet the Upper Klamath Basin. From White-headed Woodpecker to Snow Goose and from Black Tern to Olive-sided Flycatcher, Crystalwood epitomizes diversity.
Crystalwood Lodge Bed and Breakfast of Klamath Falls, Oregon, sits directly on the Pacific Flyway near Crater Lake and the Upper Klamath National Wildlife Refuge, thus affording our guests a "bird's-eye" view of both spring and fall migrations, in addition to abundant winter birding and an amazing breeding season. Because of our unique combination of mountains, meadows, woods and wetlands, the diversity of bird species is stunning, perfect for serious life list birders as well as easily accessible for the casual bird watching enthusiast.
Crystalwood Lodge is a featured premier birding site on two separate birding trails launched this summer: The Klamath Basin Birding Trail and the Oregon Cascades Birding Trail. Birders have identified dozens of species over the summer, including the elusive Yellow Rail and a rare Least Flycatcher, seldom seen in Oregon. Come and see what all the excitement is about, and bring your binoculars and spotting scope!
As Southern Oregon's pet friendly bed and breakfast, we specialize in providing the environment for pet travel and the perfect "in the mountains" vacation. Well-behaved pets are most welcome in the lodge and guest rooms and throughout the grounds. Pet-friendly amenities include crates in every room, swimming ponds and hiking paths, a dog washing facility, homemade dog bones from our resident chef, and pet day care available to our guests wishing to enjoy "people-only" activities.
DESCHUTES NATIONAL FOREST - Hermit Warbler Site Sponsor – Discover the magnificence of Central Oregon's Deschutes National Forest and the Crooked River National Grasslands. These public lands extend about 100 miles along the east side of the Cascade Mountains. They are rich in human and natural history and radiate variety offering a multitude of diverse scenic and recreation opportunities.
Alpine forests and lush meadows, sparkling lakes and scenic rivers, dense evergreen forests, and lava caves are contained within the spectacular snow capped volcanic peaks of the Cascade Mountain Range to the west and high desert to the east. Newberry National Volcanic Monument offers an up close and personal look at volcanoes and is home to the endangered pumice grape fern.

HOOD RIVER COUNTY CHAMBER OF COMMERCE - Clark's Nutcracker Sponsor – From the hatchling stages of the Oregon Cascades Birding Trail, the Hood River County Chamber of Commerce has been one of our most vehement supporters. Flanking the north and east slopes of Mt. Hood, the region hosts well over a dozen productive birding trail sites. From the Canyon Wrens of the Columbia Gorge to the raptors of Bonney Butte, Hood River County represents an ideal birding gateway to the Oregon Cascades.
The Hood River County Chamber of Commerce welcomes you to discover your next adventure in Hood River County -- a great place to live, play, and do business!

KLAMATH COUNTY TOURISM - Clark's Nutcracker Sponsor – At the southern end of the Oregon Cascades lies one of the most diverse regions in Oregon. Klamath County reaches from the pristine waters of Crater Lake to the expansive marshes of the Upper Klamath Basin, inviting Oregon's only nesting Red-necked Grebes and hundreds of wintering Bald Eagles. The Klamath Basin Birding Trail offers an outstanding opportunity to explore the region's natural diversity.
Klamath County is home to Crater Lake National Park and the Volcanic Legacy Scenic Byway. The county has over 60 well-appointed resorts, lodges, cabins and hotels, and our innkeepers take pride in their hospitality and knowing what it takes to please their guests.
The wetlands and woodlands of the vast Klamath Basin nurture a staggering array of wildlife. Millions of migrating birds, navigating the Pacific Flyway, rest and refuel in the region's seven National Wildlife Refuges. This unique area is renowned for it's wide diversity and abundance of bird life. Its diverse habitat includes marshes, open water, coniferous forest, Juniper woodlands, oak-chaparral, sagebrush-grasslands, grassy meadow and rocky cliffs. It is home to 330 species of birds.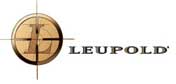 LEUPOLD & STEVENS INC. - Bald Eagle Title Sponsor – Oregon-based optics manufacturer Leupold & Stevens Inc. became a critical funding partner for the Oregon Cascades Birding Trail. Thanks to Leupold's cash contribution of $20,000, the project was completed within the targeted timeframe and received some much needed promotional support. Leupold's commitment to the highest quality optics has been well known to hunters for years, and we are very pleased to help them spread word of their equally superior birding binoculars and spotting scopes.
Leupold and Stevens is a family-owned, fourth generation company that has been manufacturing precision optical products in the U.S. for more than half a century. Leupold has established a reputation for producing the finest quality riflescopes, binoculars, spotting scopes, and mounting systems in the world.
This is the story of a classic American company. Its history spans most of the 20th Century, right on into the 21st. Its very existence depended on a mind-set for innovation, a nonstop quest for quality, and a healthy dose of respect and opportunity for its employees.
If you want to get closer to wildlife, you won't find any better way than with Leupold optics. Leupold Golden Ring binoculars and spotting scopes are truly the finest observation optics available. Where affordability and performance are key, Leupold Wind River binoculars and spotting scopes deliver hands down.
MT. HOOD NATIONAL FOREST - Hermit Warbler Site Sponsor – Just twenty miles east of Portland, Oregon, and the Willamette River Valley, the Mt. Hood National Forest extends south across more than sixty miles of forested mountains, lakes and streams. From the Columbia River Gorge to the Olallie Scenic Area, the Forest encompasses some 1,067,043 acres, with 189,200 acres of designated wilderness.
Our many visitors enjoy fishing, camping, boating and hiking in the summer, hunting in the fall, and skiing and other snow sports in the winter. Berry-picking and mushroom collection are popular, and for many area residents, a trip in December to cut the family's Christmas tree is a long standing tradition, as is as a visit to Timberline Lodge, at the base of mighty Mt. Hood.

NATIONAL FISH AND WILDLIFE FOUNDATION - Clark's Nutcracker Sponsor – American Bird Conservancy received $5,000 in a matching grant from the National Fish and Wildlife Foundation to support the Oregon Cascades Birding Trail.
The National Fish and Wildlife Foundation conserves healthy populations of fish, wildlife and plants, on land and in the sea, through creative and respectful partnerships, sustainable solutions, and better education. The Foundation meets these goals by awarding matching grants to projects benefiting conservation education, habitat protection and restoration, and natural resource management.

NATIONAL FOREST FOUNDATION - Bald Eagle Title Sponsor – The National Forest Foundation contributed $61,000 to the Oregon Cascades Birding Trail project. This grant was awarded to the American Bird Conservancy in spring 2002 with the conditions that the project be completed within one year and that project coordinators raise an equal amount in matching, non-federal funds. We are proud to direct the foundation's resources toward recreation and conservation in six National Forests: the Deschutes, Mt. Hood, Rogue River, Umpqua, Willamette, and Winema.
The National Forest Foundation brings people together to protect our National Forests and Grasslands. As the nonprofit partner of the U.S. Forest Service, we engage America in community-based and national programs that promote the health and public enjoyment of the National Forest System. We also administer private gifts of funds and land for the benefit of the National Forests.
The NFF is the only conservation organization focused on addressing the challenges that face National Forests. It stands apart from other organizations through its commitment to facilitating local involvement and encouraging grassroots participation in forest stewardship. In helping the U.S. Forest Service fulfill its mission to "care for the land and serve people," we work in close collaboration with local people and communities. We believe that communities should play a leading role in determining the future of the 192 million acres that make up our national forests and grasslands.

The NFF provides financial support to our partner organizations and raises funds to effectively double or triple the total contribution to numerous local conservation initiatives. Involving a variety of stakeholders in forest stewardship provides further leverage by expanding the number and quality of skills dedicated to ensuring successful outcomes.
To learn more about the NFF, visit the Conservation Partnerships part of their site and read about their other programs.

OREGON FIELD ORNITHOLOGISTS - Hermit Warbler Site Sponsor – The mission of Oregon Field Ornithologists (OFO) is to further the knowledge, education, enjoyment and science of birds and birding in Oregon. OFO leads birding trips and ornithology workshops and publishes Oregon Birds, the quarterly journal of Oregon ornithological record. OFO also recently published the Oregon Breeding Bird Atlas. Available on CD-ROM, the atlas represents one of the most comprehensive volunteer studies of breeding birds in North America.

OREGON TOURISM COMMISSION - White-headed Woodpecker Sponsor – The Oregon Tourism Commission co-founded the Oregon Birding Trails (OBT) Working Group. From the very beginning, the tourism commission (OTC) saw the potential of Oregon birding to boost the state's tourism economy. The commission's long-term commitment to the Oregon Birding Trails project will ensure that birds, birding, and bird conservation remain a vital part of our amazing state for perpetuity.
The Mission of the Oregon Tourism Commission is to encourage economic growth and to enhance the quality of life in Oregon through a strengthened economic impact of tourism throughout the state.
In 1995, the Oregon Legislature passed Senate Bill 354 streamlining several state tourism entities into one, and the semi-independent Oregon Tourism Commission was created. The unique promotional entity borne of this bill combines the best of the public and private sectors and provides for greater flexibility and autonomy of tourism promotional activities.
Nine commissioners oversee the Oregon Tourism Commission. Seven of the nine are appointed by the Governor, one is appointed by the speaker of the House and one by the Senate president. Commissioners provide regional representation and direct the actions of a 21-member staff.
RADEKE BREWING COMPANY - Hermit Warbler Site Sponsor – The F.D. Radeke Brewing Company made our first contribution to the project with a $1,000 cash sponsorship. But don't look for their beer in any stores! The F.D. Radeke Brewing Company operated the River Brewery until 1920 along the banks of the Kankakee River in Kankakee, Illinois. F.D.'s granddaughter, Carol Anne Radeke, is an avid birder and conservationist and wanted to help get the Cascades Birding Trail off to a solid start. This excerpt from the 1876 Kankakee City Directory hails the company's productivity: "At the brewery owned by F.D. Radeke, no less than 10,000 bushels of barley are consumed yearly, and 4,000 barrels of beer manufactured."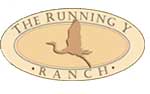 RUNNING Y RESORT - Hermit Warbler Site Sponsor – Nestled within Southern Oregon's magnificent country lies a remarkable recreational community called the Running Y Ranch. Here on 3,600 acres of wooded hills and lush meadows is everything you'll need to experience a life that until now has only lived within your imagination. Your permanent or seasonal home is your family's portal to discovering the abundant rewards of unfettered beauty and serenity.
You're surrounded by 3,600 acres of pristine wilderness, liberally sprinkled with the amenities of a world-class resort community. Three hundred days of sunshine ensure enjoyment of world-class golf, hiking, biking, fishing, horseback riding, sailing, river rafting and some of the best bird watching in the entire hemisphere. The Running Y's superb spa, sports and fitness center, indoor pool, equestrian center, and ice arena offer every opportunity for healthful indulgence.
U.S. ARMY CORPS OF ENGINEERS, PORTLAND DISTRICT - Clark's Nutcracker Sponsor – The U.S. Army Corps of Engineers manages seven different water facilities on the western slope of the Oregon Cascades, including Blue River, Cougar, Detroit, Foster, Hills Creek, and Lost Creek Reservoirs. These habitats provide outstanding birding opportunities, as seasonal water fluctuations provide valuable habitat for diving ducks and shorebirds alike.
The Portland District of the U.S. Army Corps of Engineers will execute the Corps' Vision, Corps Plus Strategy and the Northwestern Division's Campaign plan by commitment to investigate, plan, design, construct, operate, and maintain environmentally sound flood control, navigation and hydroelectric projects within our boundaries.
Each project contributes to an overall water resource plan designed to preserve the quality of the valley's environment providing flood control, power generation, irrigation, and navigation on the Willamette River and many of its tributaries. In addition, the dams help to maintain high water quality and enhance water-related recreational activities.
During flood season, potentially disastrous flooding is controlled by storing water in the lakes. In the drier summer and fall months when rivers are at low levels, stored water is released from the lakes adding to the natural flow and helping to keep the rivers clean, cool and fresh.

U.S. BUREAU OF LAND MANAGEMENT, OREGON STATE OFFICE, WILDLIFE PROGRAM - Clark's Nutcracker Sponsor – The Bureau of Land Management manages over two million acres of public lands in and adjacent to the Oregon Cascades. Four key wildlife watching sites along the birding trail provide interpretive information and viewing opportunities at Green Peter Reservoir, McKenzie River, Deadline Falls and Flounce Rock. Visit the BLM web site for maps and other details on these locations. The BLM is actively represented on the Oregon Birding Trails Advisory Board.
It is the mission of the Bureau of Land Management (BLM) to sustain the health, diversity and productivity of the public lands for the use and enjoyment of present and future generations. The BLM is responsible for managing 262 million acres of land – about one-eighth of the land in the United States – and about 300 million additional acres of subsurface mineral resources. The Bureau is also responsible for wildfire management and suppression on 388 million acres.

Most of the lands the BLM manages are located in the Western United States, including Alaska, and are dominated by extensive grasslands, forests, high mountains, arctic tundra, and deserts. The BLM manages a wide variety of resources and uses, including energy and minerals; timber; forage; wild horse and burro populations; fish and wildlife habitat; wilderness areas; archaeological, paleontological, and historical sites; and other natural heritage values.
The BLM provides opportunities to view a variety of wildlife species in their natural habitat at 47 locations on public lands managed by the BLM in Oregon and Washington. Viewing sites are grouped into three distinct geographic regions that have similar habitats and wildlife species. Visit the wildlife watching web site for more information.

U.S. FISH AND WILDLIFE SERVICE, REGION 1, MIGRATORY BIRD PROGRAM - Clark's Nutcracker Sponsor – The U.S. Fish and Wildlife Service (USFWS) operates two key National Wildlife Refuges on the southeast corner of the Oregon Cascades Birding Trail, Upper Klamath and Klamath Marsh. Klamath Marsh hosts Oregon's largest concentration of nesting Yellow Rails, and Upper Klamath invites such unique breeding species as Least Bittern, Red-necked Grebe, and Black Tern. The USFWS migratory bird program is actively represented on the Oregon Birding Trails Advisory Board.
The USFWS Division of Migratory Birds and Habitat Programs has the primary responsibility for administrating the Migratory Bird Treaty Act of 1916, its amendments, and subsequent acts. We do so in concert with a host of participating partners, both domestic and foreign. The primary objectives of this division are to conserve migratory bird populations and their habitats and to ensure that our nation's citizens continue to enjoy both consumptive and non-consumptive uses of migratory birds and their habitats.
U.S. FOREST SERVICE, REGION 6 - Clark's Nutcracker Sponsor – Without the support of the U.S. Forest Service, the Oregon Cascades Birding Trail would have remained just a dream. The majority of the trail lies on six National Forests: the Deschutes, Mt. Hood, Rogue River, Umpqua, Willamette, and Winema. These six forests boast 16 Wilderness Areas covering over a million acres of wildlands. Forest Service biologists and recreation planners provided vital input in the birding trail site process, and the agency is actively represented on the Oregon Birding Trails Advisory Board.
The Pacific Northwest Region of the USDA Forest Service contains 19 National Forests, a National Scenic Area, a National Grassland, and two National Volcanic Monuments, all within the States of Oregon and Washington. The Forests provide timber for people, forage for cattle and wildlife, habitat for fish, plants, and animals, and some of the finest recreation lands in the country.

WAYFARER RESORT - White-headed Woodpecker Sponsor - Visitors entering the Oregon Cascades Birding Trail from the west will do themselves a favor by stopping at the Wayfarer Resort. The Wayfarer serves as the trail's primary west-side "portal site" offering complete information on birds, birding, and tourism facilities across the region. Not only does the resort serve as an important traveler's resource, but their grounds also offer some outstanding birding. Use the Wayfarer as a gateway to two of Oregon's most spectacular scenic byways, dozens of waterfalls, and the Three Sisters Wilderness.
Few vacation retreats in the Pacific Northwest rival the unique appeal, luxury and rustic charm of the Wayfarer Resort. Those who have already discovered the Wayfarer's unequaled peace, scenic beauty and recreational variety return year after year. Our 13 private, fully-equipped cabins perch on the banks of the emerald green McKenzie River and glacier-fed Marten Creek. Open-beamed ceilings, spacious decks, and fireplaces create a special sense of solitude and comfort. Cabins vary in size to easily accommodate from 3 to 10 people...ideal for family vacations, retreats, workshops, and quick weekend get-aways.
We provide a cozy home base for people who like to fish, hike, mountain bike, raft, boat, swim, kayak, play volleyball and tennis or simply commune with nature. Many of our guests play golf at nearby championship Tokatee golf course. Long recognized as one of the country's premier trout streams, the McKenzie River provides the serious and not-so-serious angler exceptional opportunities to test their skill with fly, bait and lure. Play tennis on the Wayfarer's top-quality tennis court.

WILD BIRDS UNLIMITED, BEND - Hermit Warbler Site Sponsor – For the best birdfeeding products, advice and regionally formulated seed blends, visit our locally owned and operated Wild Birds Unlimited store in Bend, Oregon, on the spectacular east slope of the Cascades. Our Certified Birdfeeding Specialists are trained to fill your backyard birdfeeding hobby needs. Visiting birders will also find a wealth of resources on Oregon birds and birding, including field and site guides and a full selection of high quality birding optics. Stop by the store to find out what birds are being seen and where, and let our staff help you make the best of your Cascades birding experience.
WILLAMETTE NATIONAL FOREST - Hermit Warbler Site Sponsor – The Willamette National Forest is one of the most diverse and productive forests in the National Forest System. It is a dynamic landscape shaped by the forces of nature, the people who work here, and the social and political influences of the communities around it. Perched on the crest of the Cascades, the land and waters have carved a rich environment for abundant wildlife and botanical wonders.
The Willamette is host to over 300 species of fish and wildlife, including the Northern Spotted Owl and Northern Bald Eagle. The Forest stretches 110 miles along the western slopes of the Oregon Cascades. It is 1,675,407 acres in size, with over 1,500 miles of rivers and streams and over 375 lakes, including many at elevations above 4,000 feet. Most of the Forest is covered with Douglas-fir, the State tree of Oregon and a valuable timber species in the United States. Old growth stands can be seen at Delta Campground and along Fall Creek Trail.